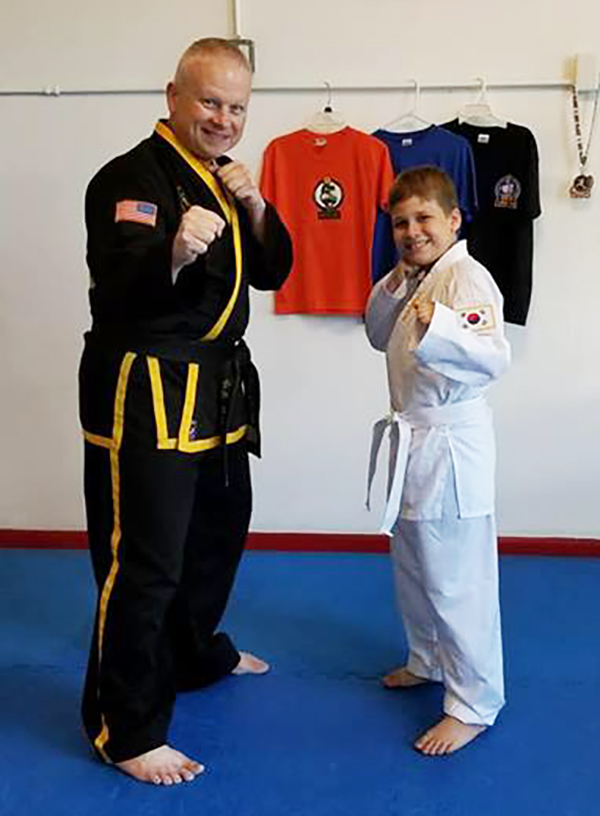 Importance of Uniforms
Posted: May 03, 2019
The moment a student begins the CKD journey, he or she receives a uniform. To earn their White belt, the student must study and answer seven questions correctly. No belts are given, all belts are earned. They are both special moments as can easily be seen on a student's face. But how can a uniform and belt set the tone for the rest of their practice?
Commitment
The uniform demonstrates a student's commitment to growing and progressing on their journey. People who learn commitment at an early age are better able to persevere when situations become difficult. Any successful career requires commitment. So do relationships, friendships and parenthood. Teaching your student, or yourself, about commitment sets a foundation for success.
Unity
The uniform is a symbol that says, "We are one, and we are doing this together." When a child connects to positive, goal-oriented peers in a family-friendly environment, he or she is more likely to make good decisions later on in life. Wearing it says, "For this hour, it's all about us."
Flexibility
Uniforms are a smart idea. Any form of martial arts requires movement. Grandmaster hand-selected this uniform to stand up to the rigors of martial training. Lapels and seams have multiple stitching. The 7 oz. material is light enough for comfort but strong enough to withstand being grabbed, rolling around or kicking near your head or body. While the uniform represents important martial values, it is also excellent workout gear.
Uniforms are more than lightweight workout gear or a dress code. They are a symbol of many things. Knowing the importance of your uniform and attire for CKD practice can better you as an athlete and a person.